Abnormalities in 86% of cosmetics checked by the DGCCRF
14/12/2022 - Modified on 15/12/2022
Since 2017, the DGCCRF has carried out annual checks on cosmetic products containing or likely to contain nanos. The results of the analyzes carried out for the year 2021, a summary of which was published this day, highlight again a considerable proportion of anomalies concerning nanomaterials in cosmetics : of the 44 cosmetics checked, 86% present anomalies, either it's about nanomaterials that are not authorized, not labeled or do not respect the size set by the regulations :
All products from make-up showed at least one non-compliance: 18 included unauthorized nanomaterials, and 3 authorized [nano] silica but not labeled as such;
Among the 13 products of sunscreen sampled, only one complied with the provisions relating to the presence of nanomaterials. 3 sunscreens did not meet the regulatory criteria for minimum median size (30 nm).
Among the 11 other types of cosmetics controlled, 6 (face balm, eye and lip cream, toothpaste, body milk, dry shampoo and dermatological bar) contained unauthorized nanomaterials or unlabelled [nano] silica.
Lesson 5 raw materials sampled and declared as "non-nano" by the ingredient suppliers were identified as nanomaterials on analysis.
It should be noted that this high rate is close to that observed in 2020 by the DGCCRF and corroborates AVICENN's analyzes which found a 100% non-compliance rate in the 6 cosmetic products tested as part of its investigation in 2022.
Requests were sent to the companies concerned (as well as to the public authorities concerned when these companies were foreign), in order to ensure compliance.
The DGCCRF has also asked the professional federations to compile the necessary files for the regularization of the use of dyes present in the form of nanomaterials (titanium dioxide, iron oxides), if indeed the evaluation of their risks at European level can be established.
The absence of a standardized method for analyzing nanomaterials having led to numerous disputes on the part of operators, the DGCCRF asked the Joint Laboratory Service (SCL) to produce a methodological note relating to the analysis of nanoparticles and the characterization of nanomaterials present in consumer products, eagerly awaited by the cosmetics industry.
In 2023, the DGCCRF will continue to check the effectiveness of the measures requested in 2022.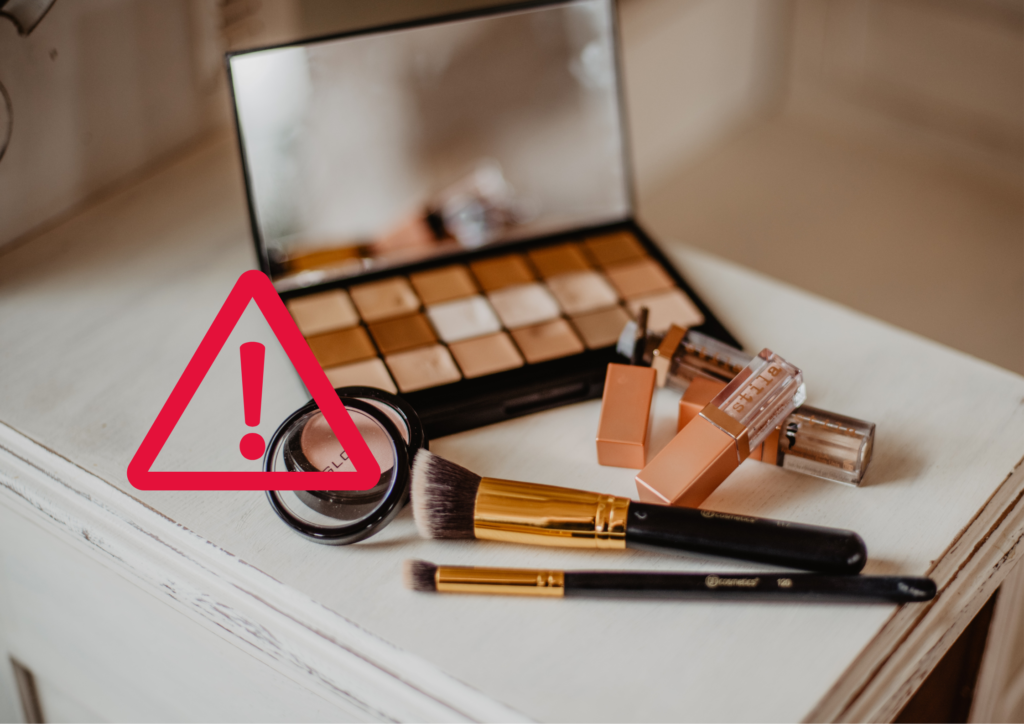 Unnoticed and ungoverned: How nanomaterials are slipping through the cracks (ECOS, Brussels and online)
Brussels and online
Conference
Hybrid event (face-to-face and online)
Organizers: Environmental Coalition on Standards (ECOS), Friends of the Earth Germany (FEDERATION)
Speakers: representatives of the European Commission, civil society and research
Website : https://ecostandard.org/…
NanoSafe conference 2023 (CEA, Grenoble)
8th International Conference on Health Issues for a Responsible Approach to Nanomaterials
June 5-9, 2023
Organizer: Commissariat for Atomic Energy and Alternative Energies (CEA)
Website : www.cea.fr/cea-tech/pns/nanosafe/…

How the world deals with Materials on the Nanoscale – Responsible Use and Challenges (OECD-BMUV, Berlin)
International conference from June 22 to 23, 2023
Organizers: OECD, German Federal Ministry for the Environment, Nature Conservation, Nuclear Safety and Consumer Protection (BMUV)
Website : https://www.bmuv.de/…