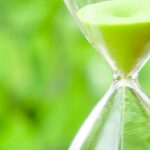 Our product tests
By AVICENN Team – Last Modified November 2022
Context and objectives
In the first half of 2021, IKEA had withdrawn its new GUNRID "air-purifying" curtains from the market : our tests had shown the massive presence of titanium dioxide nanoparticles (suspected carcinogens for humans) on the surface of the fibers… and a lack of depolluting effectiveness.
In September 2021, we set out to launch tests on around twenty everyday consumer products, with the primary objective ofobjectify the presence (or not) of nanoparticles of concern in everyday products.
Our approach is part of the desire to make a concrete contribution to the 4th National Environmental Health Plan (NESP 4) published in 2021, whose action 13 aims in particular to:
Our approach
Our approach has been designed to be articulated in 7 steps:
Step 1 > September – October 2021: Launch of the process
Definition of product selection criteria:

Nanoparticles whose dangers are documented: TiO2, silver, copper, silica, etc.
Frequent/chronic exposure
3 "routes of exposure": cutaneous, respiratory, oral
Products sold on a large scale (in France and also elsewhere in Europe)
Product categories subject to thelabeling obligation [nano], others not
Various populations: general public, vulnerable people (babies, children, women of childbearing age, the elderly, patients with chronic illnesses)
Useful / futile uses
Solicitation of our members and then subscribers to whom we asked to share their questions or doubts that they would like to see raised on one (or more) everyday product(s), through a online form, then shared on social networks and that it was possible to fill in anonymously:
Stage 2 > October – November 2021: Product targeting
Literature reviews : veillenanos.fr, the NanoDatabase, online sales sites > labeling, data sheets, FDS, ...
Spotting in supermarkets
Requests from Internet users, public authorities, research laboratories and brands > almost no exploitable elements either due to a lack of information (for Internet users), or due to a duty of discretion (for public authorities and research laboratories), or due to a lack of knowledge or transparency (for brands).
Step 3 > December 2021-January 2022: Selection, purchase & shipment of products to LNE
At the end of 2021 / beginning of 2022, we sent around twenty products to the National Metrology and Testing Laboratory (LNE):
6 cosmetics
7 foodstuffs, including 4 foodstuffs for humans, 1 foodstuff for animals, 1 food supplement, 1 food packaging
1 medicine
6 hygiene products: 1 toothbrush, 1 menstrual panties, 1 underpants, 1 menstrual cup, 2 masks
1 painting
2 toys (partly in powder form)
Step 4 > January-October 2022: Tests
The tests took place between the end of 2021 and the end of August 2022 at the LNE, and the analysis report was finalized in mid-October 2022.
Step 5 > to come: analysis (in progress) then communication of our results, dissemination of our recommendations
Step 6 > to come: follow-up on the implementation of our recommendations
The results
More information to come.
What lessons and what recommendations?
More information to come.
A remark, a question? This sheet produced by AVICENN is intended to be supplemented and updated. Please feel free to contribute.
The next nano appointments
Nanotechnology, bend or mirage? (FCE CFDT, Paris)
"What prevention approaches to limit the risks?" »
Health and Work Day on the impact of nanotechnology on health
Organizer: Chemistry and Energy Federation (FCE) of the CFDT
Speakers: FCE, INRS, AVICENN
Website : www.fce.cfdt.fr/…


Future-proof Approaches for Risk Governance – Lessons Learned from Nanomaterials (NANORIGO, RiskGONE & Gov4Nano, online)
Conference
Topic: "future challenges in risk governance of nano- & advanced materials. This includes safe- and sustainable by design (SSbD) and harmonization and standardization"
Organizers: NANORIGO, RiskGONE et Gov4Nano, in collaboration with the OECD Working Party on Manufactured Nanomaterials
Website : www.eventbrite.com/…
NanoSafe conference 2023 (CEA, Grenoble)
8th International Conference on Health Issues for a Responsible Approach to Nanomaterials
June 5-9, 2023
Organizer: Commissariat for Atomic Energy and Alternative Energies (CEA)
Website : www.cea.fr/cea-tech/pns/nanosafe/…
Sheet initially created in January 2022
---
Our watch, our information and our actions need you to last!