Census of consumer products containing nanos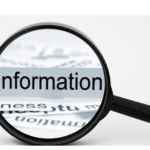 Tracking of consumer products containing nanos
By the AVICENN team – Last added November 2022
How do we know if the products we buy contain nanomaterials? They are present in all types of everyday objects: cosmetics, clothing, household appliances, sports equipment, glass and building materials, food, cars, etc.
While waiting for thelabelling of nanomaterials in cosmetics, biocides and food to be fully effective, consumers can turn to the few existing inventories. Far from being exhaustive, and of limited reliability, they are nevertheless for the moment the only tools on which to rely.
This very unsatisfactory situation is not inevitable. The work in progress to improve the r-nano register should remedy this – AVICENN will follow it closely!
Publicly available censuses
At the international level
The Nanotechnology Products Database (NPD), created in 2015, references nearly 10,000 products in 2022.
At the European level
A report by the European Observatory for Nanomaterials (EUON) published in 2022 estimates that there are 2,200 products containing nanomaterials on the European marketCf.1Study of the EU market for nanomaterials, including substances, uses, volumes and key operators, EUON, 2022.
The European platform NanoData platform counts, in June 2022, 997 products containing nanos.
In Denmark, the Danish Nanodatabase, is the most comprehensive and up-to-date census of nanoproducts marketed in EuropeIt was2put online in April 2012 by the Danish Consumer Council, the Danish Ecological Council and theTechnical University of Denmark3(which has maintained it ever since)… An English language version is available. Available at http://nanodb.dk, this inventory has passed the 5000 mark of products available for sale in Europe at the end of 2020, in stores or on the Internet, containing manufactured nanomaterials. The Danish Nanodatabase is currently the most extensive inventory on the European market4It is possible to notify the authors of this inventory of any product found to add it, by going to the following page: http: //nanodb.dk/en/report-product/. An analysis of the registry was published in late 2020 in Nature Nanotechnology: Advances and challenges towards consumerization of nanomaterials, by Steffen Foss Hansen and co-authors from the Technical University of Denmark.
Census of products containing nanomaterials by application sector
Censuses by substance
Limitations of existing censuses
Most of these censuses are based on declarations by manufacturers or on assumptions about the composition of products, often without any verification, due to a lack of financial, human and/or technical resources.
Moreover, they are very heavy to maintain… and in fact, most of them have not been updated for several years… or not online anymore.
The difficulty in obtaining reliable information on the presence of nanos in products explains why the apps"Yuka" or"Quel produit?" (from Que Choisir) do not currently offer a search on the presence or absence of nanos in products.
Other indirect ways to identify nanoproducts
In the absence of a reliable and adapted census, the crossing of different sources
In France:
In June 2014, the INRS published an Aide au repérage des nanomatériaux en entreprise, ED 6174.
https://nanowerk.com/nanocatalog/ lists (as of April 2018) 3548 nanomaterials and 123 pieces of equipment for laboratories and manufacturing. But only 4 of them are located in France… including one producer of aluminum powder.
The "Nanotechnology Zone" group on LinkedIn has launched a call to suppliers, producers and distributors of nanomaterials to list their offerings online here (registration required but free)
In 2011, a French team (ESIEE IFRIS LATTS) produced various tools with interactive mapping to track the relationships between research locations and technological applications at the global level.
The Corporate Invention Board provides access to firms involved in nanotechnology.
In 2016, the Besançon CCI organized the Micronora trade show dedicated to micro and nanotechnology, with a list of "nanos" exhibitors.
In Germany:
The German Ministry of Education and Research has developed a map of some 2000 producers, users and research laboratories handling nanoparticles
In 2017 an international merchant site appeared in Germany: nanobay. It lists 1611 products as of June 2018

In England:
In Spain:
In India:
In China
In the USA
The Nanotechnology Consumer Products Inventory, started in 2006 (no longer updated since late 2014)
understandingnano, created between 2007 and 2014…) publishes directories of products and manufacturers, by topic. But there is no update date.
A 2019 market research report on the uses of nanos in aeronautics in the United States and the global market. The report provides information on the manufacturers:
Use the inventories of patents filed on nanos
Searching for patents filed on nanos is possible here on www.google.fr/patents, but it does not indicate the use of these patents nor the marketing.

Statnano.com Statnano.com: a site launched in 2010 with the support of the Iran Nanotechnology Initiative Council (INC) which offers a remarkable inventory, which lists in 2020 more than 8900 products from 284 firms in 62 countries. from patents of the European Patent Office (EPO) and the United States Patent and Trademark Office (USPTO). In addition, these two organizations launched a cooperative global patent document classification system (CPC) in January 2013, effective November 2016: http: //www.cooperativepatentclassification.org
More information to come ?
The situation could gradually improve..:
… thanks to nano registers?
France is the first country to have a register of nanomaterials marketed on its territory; desired by many actors, the "annual declaration of substances in the nanoparticulate state" has made it possible to implement an R-nano register but the data collected is not accessible to the public for the moment: it remains confidential, in the name of respect for industrial or commercial secrecy, and only summaries that are not very usable are published. Fortunately, the French r-nano register will be improved and it has started to spread to other European countries. A European-wide harmonization of various national initiatives taken or envisaged by the Member States is strongly desired by the civil society; a European register of nanoproducts would indeed allow for better visibility, but this perspective has not been retained so far by the European Commission, although theregistration of nanomaterials in REACH struggles to move forward… In the long run, however, such a register would be a very powerful tool.
… thanks to European regulations that have made the labeling of nanomaterials mandatory in certain sectors?
These labelling obligations, which are only valid for cosmetics, biocides and food, are only very rarely implemented by companies. The information made available to the public is therefore very limited…
Une remarque, une question ? Cette fiche réalisée par AVICENN a vocation à être complétée et mise à jour. N'hésitez pas à apporter votre contribution.
D'autres fiches pour approfondir
How the world deals with Materials on the Nanoscale – Responsible Use and Challenges (OECD-BMUV, Berlin)
International Conference from June 22 to 23, 2023
Organizers: OECD, German Federal Ministry for the Environment, Nature Conservation, Nuclear Safety and Consumer Protection(BMUV)
Website: https: //www.bmuv.de/…
São Paulo School of Advanced Science on Nanotechnology, Agriculture & Environment (SPSAS NanoAgri&Enviro, São Paulo)
From July 3 to 15, 2023 in São Paulo
Organizer: FABESP
Application from November 18 to February 05. Registration fees and travel expenses are covered.
Speakers: see the complete program here.
This sheet was originally created in February 2019
---
Notes & références
1

2

3

(which has maintained it ever since)

4

5

A

Code of Conduct

has been adopted by the major Swiss retailers in the field of nano in which they commit themselves to request information from their manufacturers and suppliers concerning the specific or supposed action of the products, their composition and the possible risks, and to inform the consumers in a transparent way.

6

7

see their report Nano – Very small and everywhere, A technological magic silver bullet or a serious safety risk? and the database updated to February 28, 2013
Our monitoring, information and actions need you to continue !