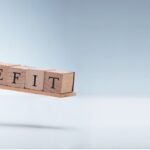 Benefit/risk analyzes of products containing nanos
By AVICENN Team – Last Modified April 2022
The benefit/risk analysis of products containing nanos must be carried out across the entire life cycle products and by integrating the impacts for all actors… especially the most vulnerable.
It's not just the risks health and environmental issues associated with nanomaterials that need to be carefully assessed.
The benefits of nanos are also to be examined and assess seriously.
For each type of product, the following questions arise:
What needs are nanomaterials supposed to meet?
What functions do they perform? Are they essential? Useful or futile? Who do they benefit (manufacturers / distributors / users)?
What evidence is provided on the benefits described? Are they provided in understandable language? On a sales pitch or on a safety sheet?
Do these pieces of information describe tangible, perceptible and important benefits for you?
How are decisions made: who decides what, when in the life cycle of innovations? Which actors are impacted at each stage of the innovation life cycle? Have they been able to express an opinion and is it taken into account?
Is the use of nanomaterials limited, reserved for a confined professional environment?
Will the health, environmental and social impacts be considerably modified by a commercial extension to the general public?
Have we simulated the consequences of a generalization of these products integrating nanomaterials / nanotechnologies?
Have waste stream simulations been made?
Do alternatives exist? In the end, are they more or less "efficient" than the promise arguing the properties linked to "added nanos"?
A remark, a question? This sheet produced by AVICENN is intended to be supplemented and updated. Please feel free to contribute.
The next nano appointments
"Nano and Health" dialogue committee (ANSES, Maisons-Alfort)
Maisons-Alfort
Dialogue Committee
14th meeting of the "nano and health" dialogue committee
Organizer: ANSES
Website : www.anses.fr
Nanomaterials, how to identify them more efficiently? (LNE, Paris)
Technical Day
Organizer: National Metrology and Testing Laboratory (LNE)
On the agenda: identification of nanomaterials, recent technological innovations in terms of particle size characterization, areas for progress to be considered
Upcoming program
Website : www.lne.fr/…
NanoSafe conference 2023 (CEA, Grenoble)
8th International Conference on Health Issues for a Responsible Approach to Nanomaterials
June 5-9, 2023
Organizer: Commissariat for Atomic Energy and Alternative Energies (CEA)
Website : www.cea.fr/cea-tech/pns/nanosafe/…
Sheet initially put online in October 2013
---
Our watch, our information and our actions need you to last!