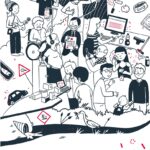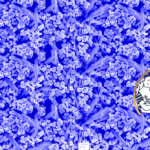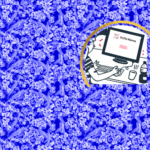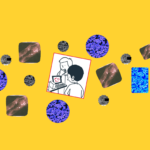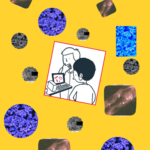 The AVICENN Association
For more transparency & vigilance on nanos
The editorial line of VeilleNanos
Independent information on nanos, their risks and their supervision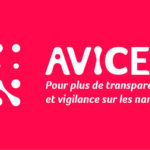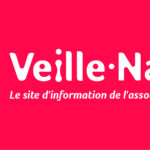 The AVICENN Association
AVICENN is the association for monitoring and civic information on the challenges of nanosciences and nanotechnologies. We carry out citizen monitoring, offer transversal and independent information on nanomaterials and act for greater transparency and vigilance in the nano field.
In order to promote understanding by as many people as possible of the issues and controversies linked to nanos, we research, compile, analyze and disseminate information on this site,veillenanos.fr, but also on the associated social networks: Twitter, Facebook, LinkedIn and on other media: free, comics, interviews, …
VeilleNanos
Produced by AVICENN, VeilleNanos is the site for information on nanos and the risks associated with them.
It offers cross-cutting information, approached from a citizen interest point of view, based on reliable, verified and documented elements.
It provides information that is accessible to as many people as possible, independent and pluralistic.


Future-proof Approaches for Risk Governance – Lessons Learned from Nanomaterials (NANORIGO, RiskGONE & Gov4Nano, online)
Conference
Topic: "future challenges in risk governance of nano- & advanced materials. This includes safe- and sustainable by design (SSbD) and harmonization and standardization"
Organizers: NANORIGO, RiskGONE et Gov4Nano, in collaboration with the OECD Working Party on Manufactured Nanomaterials
Website : www.eventbrite.com/…


Unnoticed and ungoverned: How nanomaterials are slipping through the cracks (ECOS, Brussels and online)
Brussels and online
Conference
Hybrid event (face-to-face and online)
Organizers: Environmental Coalition on Standards (ECOS), Friends of the Earth Germany (FEDERATION)
Speakers: representatives of the European Commission, civil society and research
Website : https://ecostandard.org/…
NanoSafe conference 2023 (CEA, Grenoble)
8th International Conference on Health Issues for a Responsible Approach to Nanomaterials
June 5-9, 2023
Organizer: Commissariat for Atomic Energy and Alternative Energies (CEA)
Website : www.cea.fr/cea-tech/pns/nanosafe/…
Our watch, our information and our actions need you to last!