What regulations for nanos?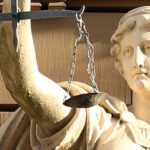 Transversal regulations
Sector regulations
File: What regulations for nanos?
By AVICENN Team – Last Modified May 2022
In the European Union, there are no regulations specific to nanomaterials, but various cross-cutting regulations (such as REACH) or sectoral regulations (in food, cosmetics, etc.) which include provisions regulating nanomaterials.
Explore the different regulations governing nanomaterials in France and Europe:
Sector/targeted regulations
Our watch, our information and our actions need you to last!