What role for civil society?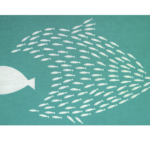 Civil society in nano governance
Nanotechnology, bend or mirage? (FCE CFDT, Paris)
"What prevention approaches to limit the risks?" »
Health and Work Day on the impact of nanotechnology on health
Organizer: Chemistry and Energy Federation (FCE) of the CFDT
Speakers: FCE, INRS, AVICENN
Website : www.fce.cfdt.fr/…


Future-proof Approaches for Risk Governance – Lessons Learned from Nanomaterials (NANORIGO, RiskGONE & Gov4Nano, online)
Conference
Topic: "future challenges in risk governance of nano- & advanced materials. This includes safe- and sustainable by design (SSbD) and harmonization and standardization"
Organizers: NANORIGO, RiskGONE et Gov4Nano, in collaboration with the OECD Working Party on Manufactured Nanomaterials
Website : www.eventbrite.com/…
NanoSafe conference 2023 (CEA, Grenoble)
8th International Conference on Health Issues for a Responsible Approach to Nanomaterials
June 5-9, 2023
Organizer: Commissariat for Atomic Energy and Alternative Energies (CEA)
Website : www.cea.fr/cea-tech/pns/nanosafe/…
Notes & references
Our watch, our information and our actions need you to last!