What role for civil society?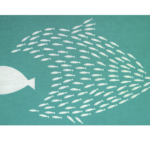 Civil society in nano governance
"Nano and Health" dialogue committee (ANSES, Maisons-Alfort)
Maisons-Alfort
Dialogue Committee
14th meeting of the "nano and health" dialogue committee
Organizer: ANSES
Website : www.anses.fr
Nanomaterials, how to identify them more efficiently? (LNE, Paris)
Technical Day
Organizer: National Metrology and Testing Laboratory (LNE)
On the agenda: identification of nanomaterials, recent technological innovations in terms of particle size characterization, areas for progress to be considered
Upcoming program
Website : www.lne.fr/…
NanoSafe conference 2023 (CEA, Grenoble)
8th International Conference on Health Issues for a Responsible Approach to Nanomaterials
June 5-9, 2023
Organizer: Commissariat for Atomic Energy and Alternative Energies (CEA)
Website : www.cea.fr/cea-tech/pns/nanosafe/…
Notes & references
Our watch, our information and our actions need you to last!