Nanos and Occupational Health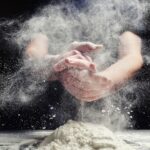 Nanos and Occupational Health
By the AVICENN team – Last modification September 2023
Many employees are likely to be exposed to nanoparticles and manufactured nanomaterials in almost all sectors.
The workplaces concerned can be research and development laboratories, start-ups resulting from this research, large companies or a whole series of small and medium-sized companies, as well as craftsmen and distributors, who receive a flow of raw materials, semi-finished products and finished products.
This dossier explores various issues related to the exposure of workers to nanos, the legal framework of nanos in the workplace and avenues of improvement for a better risk assessment and protection of workers.
The information sheets on the subject
Any questions or comments? This information sheet compiled by AVICENN is intended to be completed and updated. Please feel free to contribute.
Nanomaterials and REACh (LNE, Paris)
Technical day "What recognition of available methods and laboratories to produce the required data?"
Organizers: LNE
Speakers from the following institutions: OECD, ECHA, BAuA, government agencies, industry, LNE

Global Webinar on Nanotechnology and Nanoscience (Online)
Managing the risks associated with nanomaterials (CEA, Grenoble)
Awareness-raising aimed at personnel in contact with nanomaterials during research, formulation, production, maintenance, cleaning, upkeep, etc., as well as safety coordinators or engineers, facility managers, heads of laboratories where nanoparticles are handled.
Organizers: INSTN Grenoble (CEA)
On the agenda: potential impact on health; metrology and protection; control of potential risks associated with nanomaterials; consideration of societal aspects.
Our monitoring, information and actions need you to continue !