Nanomedicine: promises and risks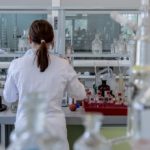 Nanomedicine, transhumanism and NBIC in the medical field: promises and risks
By AVICENN – Last updated September 2023
The acronym NBIC refers to the convergence of nanotechnologies (N) with biotechnologies (B), information sciences (I), and cognitive sciences (C).
Some quotes as a preamble:
"In the utopian hope of being able to conquer death and suffering through the limitless power of our science, all of us, doctors, patients, health authorities, politicians… get drunk on the uninterrupted flow of discoveries that biotechs like to announce with great fanfare. Drunkenness sometimes leads to absurdity (…). This leads to a real problem ofhealth equity: all other things being equal, patients who can benefit from sophisticated treatments will receive more resources from the national solidarity than those requiring "human" care, considered less prestigious. – Bruno Falissard, " Medicine is the best alibi for technoscientific hubris ", Le Monde, September 2022.
"In the 1960s, during the presidency of Richard Nixon, the U.S. administration had decreed a "war on cancer." The promise was that "in 10 years, we will have won". Lots and lots of money was spent. Not everything has been in vain, but this war has obviously not been won". – Jean-Marc Lévy-Leblond, "There is no democratic control of science," Critical Science, December 2015.
"New curative advances still allow those without excellent intrinsic longevity to nibble away a few years of life after age 65. However, these results are nothing compared to the preventive measures known as hygienic-dietary rules. These can be summarized as three: regular walking, caloric restriction and smoking cessation. Their results are far superior to any pharmacological or instrumental interventions in most neurodegenerative, tumor, cardiovascular, infectious and locomotor pathologies". – Luc Perino, excerpt from "Refusing death can be deadly," in For Health Reasons – Medicine and the Facts, July 8, 2015.
Promises of nanomedicine and NBICs in the medical field
General or synthetic documents on nanomedicine
In French :
In English:
Nanoparticles could one day help "cure the incurable", scientists say, RMIT University , 18 October 2022
ETPN2022, the 17th annual event of European Technology Platform on Nanomedicine (ETPN), June 2022
Nanotechnology-Over a Decade of Progress and Innovation, US FDA, July 2020
Nanomedicines: promises and reality, Lagarce F, Drug Discovery Today, 25 (3), 473-474, 2020
Delivering the power of nanomedicine to patients today, Germain M et al, JCR, 326: 164-171, 2020
Nanoparticle formulated vaccines: opportunities and challenges, Pingsai Lung, Jingnan Yang, Quan Li, Nanoscale, 2020
Panel for the Future of Science and Technology (STOA), The big future of nanotechnology in medicine, June 25, 2020
Developing personalized vaccines with biomimetic nanotechnology, Michael Berger, Nano Werk, April 3, 2020
Nanoparticle-Based Vaccines Against Respiratory Viruses, Soultan Al-Halifa et al, Frontiers in Immunology, January 24, 2019
Nanoparticle Vaccines Against Infectious Diseases, Pati R, Shevtsov M, Sonawane A, Frontiers in Immunology, 2018
More "specialized" or focused documents
In French :
La Recherche, Sébastien Lecommandoux, Nanovectors deliver drugs to the right place, July-September 2023
Culture Sciences Chimie, Nanomaterials and their applications in cancer therapy, May 2023
INSERM, Jamais sans mes nanoparticules magnétiques – une nouvelle voie thérapeutique pour les maladies de la rétine, February 2022
Daily Geek Show, These drug nanoparticles show particular promise against cancer, January 4, 2021
Camille Verry, Nanoparticles in radiotherapy, Pop'Sciences, University of Lyon, December 15, 2020
George Simmonds, Researchers develop universal nanoparticle flu vaccine, RT Flash, February 11, 2020
Institut Galien, Université Paris-Sud, Des nanos plein les bronches, Video, "Des idées plein la Tech", November 2019]]
Cécile Sicard-Roselli : Understanding the functioning of metallic nanoparticles under irradiation, Université Paris-Saclay, July 29, 2019
Cancéropole CLARA, Nanoparticles to pulverize tumors, July 25, 2019
CNRS, Cutaneous leishmaniasis treated with multifunctional nanoparticles, May 20, 2019
CNRS, Dendritic nanomaterials for early cancer diagnosis, May 16, 2019
CNRS, Glucocorticoid nanoparticles to treat rheumatoid arthritis, CNRS, May 2, 2019
Le quotidien du médecin, Nanoparticles to improve radiotherapy effectiveness reach the market in Europe, April 8, 2019
PANBioRA (2018-2021): European research program, "Personalized And/Or Generalized Integrated Biomaterial Risk Assessment" (nearly 8 million euros received from the European Union (source: Cordis, 2018))
Saadia Kerdine-Romer, Hervé Hillaireau (Labex LERMIT), Nanoparticles are promising drug carriers, but what about their toxicity, especially on the immune level, Life Sciences UPSaclay, March 1, 2019
CEA & INSERM, Nanoparticles to fight AIDS, February 27, 2019
CERTOP, IMH, Cirimat, IPBS, Diabetes Lab of the French Federation of Diabetics, Association of Young Diabetics of Midi-Pyrénées, Research Project: NanoBrick "Nanotechnologies, Benefits and Risks" – final report, transdermal insulin delivery patch for diabetics using the conductive properties of carbon nanotubes to electrostimulate the skin to make it temporarily permeable to insulin, January 2019
World Economic Forum, Blood, water and gold. – Scientists have invented a blood test that can detect cancer in just 10 minutesJanuary 2019
NanoTransMed: "Innovations in Nanomedicine: from diagnosis to implantology", a European research program involving German, French and Swiss scientists from the Upper Rhine region
Laurent Lévy, CEO of Nanobiotix: "Nanomedicine is now a reality: more than 40 products on the market, 200 in development", BigBangSanté, Le Figaro, October 2018
Le Figaro, La nanomedicine enters the heart of cells, October 2018
Les Echos, A mini-robot centipede to crawl inside our bodies, October 2018
CNRS Journal, Diagnosing at the nanoscale, October 2018
For Science, Nano and microparticles to treat osteoarthritis, Sept. 13, 2018
Thelma radiology, The promise of nanoparticles to improve radiation therapy, September 5, 2018
Cancéropôle Est, Inorganic Nanoparticles in Cancer Thematic Day, June 5, 2018
Science Post, Nanoparticles could help fight brain cancer, May 28, 2018
Cyclon Hit, Nanoparticle drug delivery to combat antibiotic resistance, Cordis, April 30, 2018
Glycovax Pharma, Glycovax Pharma files patent application for new semi-synthetic breast cancer vaccine, April 4, 2018
SciencePost, 'Injectable bandage' made from algae could stop internal bleeding in minutes, April 4, 2018
euronews, Osteoarthritis: the hope of targeted therapies, March 12, 2018
Why Doctor, Blindness: gold nanoparticles to restore vision, March 7, 2018
Acuite.co.uk, Israeli researchers have created eye drops to improve patients' vision, 27 Feb 2018
Le Monde, La nanomedicine contre le cancer, (video), 10 February 2018
Les Echos, Vaxinano refines its nasally-administered non-adjuvanted vaccine, January 31, 2018
EPFL, Gold nanoparticles capable of destroying viruses, December 18, 2017
Science Germany, Using nanoparticles to improve drug action in the brain, December 5, 2017
Transhumanism and Artificial Intelligence, The first "swallowed-wired" drug soon to hit the market, Nov. 15, 2017
INSERM, "When nanomaterials may improve the lives of paralyzed people", Oct. 10, 2017
France Info, Un patch fait fondre les poignées d'amour chez les souris, 15 September 2017
CNRS, Magnetic cellular "legos" for tomorrow's regenerative medicine, September 12, 2017
INSERM, Nanopalpation of tumors: a lead to improve diagnosis?", August 29, 2017
France Diplomatie India, Biodegradable nanoparticles as an alternative to chemotherapy, 19 June 2017
France Diplomatie Brazil, Nanoparticles coated with antibiotic compounds to eliminate resistant bacteria, 7 June 2017
France Inter, ASCO 2017: nanoparticles to optimize the effects of radiation therapy, June 5, 2017
SciencePost, Polymer functionalized graphene sheets to boost immunity, May 2017
LCI, Les nano-particules d'or, la nouvelle arme anti-cancer?", 10 May 2017
Le Monde, Has the human being reached its limits?", Sandrine Cabut and Nathaniel Herzberg, January 2, 2017
Les Echos, De l'or pour combattre Alzheimer, August 28, 2016
Polytechnique Montreal, An army of nanobots precisely targets cancerous tumors, Aug. 15, 2016
Huffington Post, When 'Transformers' meet medicine: microrobots may soon be able to operate on us, August 1, 2016
Huffington Post, How the new type of universal cancer vaccine works in theory, June 1, 2016
The Conversation, Nano-imaging, a new tool for modern medicine, May 18, 2016
L'Obs, A "universal treatment" for allergies? No, each case is different, April 27, 2016
Echosciences Grenoble, Nanotechnologies applied to cancer treatment, April 21, 2016
Sciences & Avenir, Breast cancer: nanotechnologies, the future of treatments?, 5 April 2016
For Science, Nanoparticles against Parkinson's, March 9, 2016
Le Nouvel Economiste, e-health – The disruptive innovations of NBICs, 25 February 2016
ARTE Future, Facing the future : Jacques Testart vs. Laurent Alexandre (video), February 17, 2016
Institut Curie, Neuron, nanoparticle and magnetism: the Magneuron project, 25 January 2016
Libération, Santé : le numérique en pleine forme, 26 November 2015
Engineering Techniques, Detecting pathologies with an electronic nose, November 2015
CNRS, Towards optimized cancer treatments using nanoparticles, November 2015
Institut Pasteur, Advances in nanoparticulate carriers: Applications in diseases and infections, Scientific Conference, Paris, October 19-21, 2015
INRA, Olfactory nanosensors and their potential application in the non-invasive detection of pathologies, Edith Pajot-Augy, September 2015
Michèle Rivasi, The Commission has no exhaustive list of nanomaterials present in medicines authorized on European soil, 3 September 2015
H Magazine, Nanobots injected into liquid to remove toxins, Aug. 28, 2015
CNRS, New isotope labeling process to accelerate the evaluation of drug candidates, Aug. 17, 2015
Health Magazine, Research: what is Google's anti-cancer bracelet really worth, July 23, 2015
France-Diplomatie, BIO 2015: New therapeutic applications in nanomedicine, July 9, 2015
Blog, The future by 2099: New predictions from renowned futurist Ray Kurzweil, June 22, 2015
Rue89, L'OBS, "We're heading toward a half-flesh, half-machine man," June 10, 2015
Futura Sciences, Electronics injected directly into the brain, June 9, 2015
CEA Iramis, Hybrid nanovesicles for targeted therapy, May 16, 2015
EDF Pulse, A box of drugs in the body, May 2015
Sciences & Avenir, Cholesterol: "nano-drones" to clean the arteries?, February 23, 2015
Developpez.com and The Atlantic, Google X Lab: cancer detection via nanoparticles in the body, January 30, 2015
LEEM, Why use nanotechnology to treat, January 20, 2015
Christophe Cartier, Modular design of biodegradable nanoparticles targeted against cancer, Chemistry 2.0, CNRS, April 2014
LEEM, Nanovectors, nanoparticles, nanochips … what do nanoproducts look like, March 5, 2014
LEEM, Applications of nanotechnology in cancer management, March 3, 2014
Christophe Cartier, Dramatic anticancer activity for elongated nanoparticles, Chemistry 2.0, CNRS, January 2014
Patrick Boisseau, Advanced medical imaging based on nanoparticles, Journée Scientifique de la Nanomédecine, Paris, 2012
→ English:
(In)stability of ligands at the surface of inorganic nanoparticles: A forgotten question in nanomedicine, Le Goas M et al, NanoToday, Volume 45, 101516, August 2022
Core/shell nanostructures with enhanced hyperthermia properties for cancer therapy, Mater. Chem. Front.Montoya Cardona JE et al. 2021
Nanomotors Closer To Reality For Drug Delivery, Nano Magazine, September 26, 2018
A single-injection vaccine for the polio virus – Nanoparticles could offer a new way to help eradicate the disease worldwide, MIT, 21 May 2018.
Nano World Cancer Day 2018, the European Technology Platform on Nanomedicine (ETPN), February 2, 2018
How diseases can be targeted using nanotechnology – and why it's difficult, The Conversation, September 8, 2017
Nature Nanotechnology, The evolving landscape of drug products containing nanomaterials in the United States, D'Mello SR et al, 2017
Cancer Nanotechnology Plan 2015, NIH (USA), 2015 and Opportunities in Cancer Nanotechnology: A Conversation with NCI's Piotr GrodzinskiJanuary 2016
Maybe nano drug delivery not so magical after all?Frogheart, January 2015
Has nanomedicine lived up to its promise?", Subbu Venkatraman, Nanotechnology, 25 372501, 2014
International Congress on Translational Nanomedicine, Angers, August 27-29, 2014
The application of nanotechnology in medicine: treatment and diagnostics, Nanomedicine, 9(9): 1291-1294, March 2014
Publications from the Canadian Biomaterials for Medical Imaging (BIM) Laboratory inform on the use of silica and gadolinium oxide nanoparticles
NanoCardio Project, Interreg France-Walloon-Flanders Program
Risks, regulation and societal issues raised by nanomedicine, transhumanism and NBIC in the medical field
LNE, 2nd Workshop on nanomedicines and nanomaterial-based medical devices, November 13, 2023
INSERM, Nanotechnologies – A new facet of medicine, 30 August 2022
LNE, 1st Workshop on nanomedicines and nanomaterial-based medical devices, June 30, 2022
Canal Détox, Miniature implants in the brain to restore motor skills, really?, INSERM, September 8, 2020
Allodocteurs, What is Neuralink, Elon Musk's new brain implant, September 2, 2020
Florence Gazeau and Florent Carn, What happens to gold nanoparticles from drugs in our bodies, The Conversation, March 3, 2020
Committee on Prevention and Precaution (CPP), Nanotechnology – Nanoparticles: What Dangers, What Risks, February 3, 2020
"Nanomaterials in Drugs and Medical Devices," ANSM, undated, written from 2017 and obtained by AVICENN in 2020
Raphaël Cornu, Nanoparticles and health: great therapeutic promises, but for what risk?, PhD thesis, University of Burgundy Franche-Comté, under the supervision of Hélène Martin and Arnaud Beduneau, December 2019
CEA, Regulating nanomedicine and biomaterials in the medical industry (Project Refine), December 5, 2019
EMPA and Swiss Federal Council, How risky is nanomedicine, September 26, 2019
APMnews, ANSM recommends regulatory changes for nanomaterials in health products (report), Feb. 13, 2019
Sciences & Avenir, Used to treat cancers, nanoparticles could actually make them more virulent, February 8, 2019
Marion Rousset, The resistible rise of transhumanism, Le Monde, 1 February 2019
CERTOP, IMH, Cirimat, IPBS, Diabetes Lab of the French Federation of Diabetics, Association of Young Diabetics of Midi-Pyrénées, Research Project: NanoBrick "Nanotechnologies, Benefits and Risks" – final report, transdermal insulin delivery patch for diabetics using the conductive properties of carbon nanotubes to electrostimulate the skin to make it temporarily permeable to insulin, January 2019
Frédéric Lagarce, professor of biopharmacy and hospital practitioner in Angers, January 2019: A paper published in Nature Nanotechnology shows that titanium dioxide, silica, and gold nanoparticles can induce changes in the endothelium and thus leakage of tumor cells, leading to metastasis. "What is interesting / original is to show a potential risk of nanotechnologies in the treatment of tumors while these technologies are often presented as the answer to improve the performance of anticancer drugs. It should now be verified if these endothelial modifications are also found with polymeric or lipidic nanoparticles, commonly used to encapsulate active ingredients and target tumors. If this were unfortunately the case, the whole strategy of nanomedicine (very cancer-oriented) would be called into question.
Chapter 4. Risks and benefits of medical nanotechnologies: how to balance them?, Isabelle Poirot-Mazères, Patrick Chaskiel, International Journal of Bioethics and Ethics in Science, 2018
Nathalie Panissal, Ethics, nano-health, macro education, TraHs, 4, December 2018
Dalel Askri Study of biodistribution and toxicity of iron nanoparticles in rats and in a neuroblastoma line, Human Medicine and Pathology. Grenoble Alpes University; University of Carthage (Tunisia), 2018: "their use in the biomedical field must be taken with great care to avoid as much as possible any risk related to their exposure"
Frank Damour, Les nanotechnologies comme technologie transhumaniste, in L'Homme & la Société, L'Harmattan, n° 207, 2018/2
Olivier Rey, Leurre et malheur du transhumanisme, éditions Desclée de Brouwer, October 2018
Critical Science, Transhumanism put to the test, July 2018
Bientôt tous mi-Hommes, mi-robots, about the exhibition of the Lausanne-based photographer Matthieu Gafsou on transhumanism and the Human "improved" by technology, Arles, 2018
Jacques Testart and Agnès Rousseaux, Au péril de l'humain – Les promesses suicidaires des transhumanistes, Seuil, 1 March 2018
Jacques Testart and Marc Roux, Le transhumanisme, La Tête au carré, France inter, 1 March 2018
Camille Gaubert, Cancer : how to differentiate the contribution of technology from ethical drift, Sciences & Avenir, 4 February 2018
Are vaccines 'contaminated by toxic nanoparticles', Adrien Sénécat, Le Monde, 19 July 2017
European Parliament and Council of the European Union, European Regulation on Medical Devices No. 2017/745, April 5, 2017
Mathieu Noury, La médecine à l'heure des nanotechnologies, Liber Editions, March 2017
PMO, Transhumanism or the end of the human species, Inf'OGM, n°144, March-April 2017
The Free, Developing technology without replacing humans, March 4, 2017
Que Choisir, Colorant E171 Les médicaments aussi!", February 4, 2017
Edgar Morin, "Let's humanize transhumanism!", Le Monde, November 8, 2016
What's up, The doctor facing the transhumanist religion, Laurent Alexandre, October 2016
Technologos, Technology, Medicine and Health – The flip sides of a myth of progress, September 16-17, 2016
Avicenn, What vigilance regarding nanomaterials in drugs and medical devices, veillenanos.fr, July 2016
Les Echos, Transhumanism: to whom does our body belong, June 22, 2016
Le Populaire, "Immortality doesn't make me dream if it's Google selling the ticket," June 5, 2016
Nanoscoope, Miniaturization, Micro and Nanotechnologies: Ethical Issues in Emerging Technologies, May 2016
Time, Be well, and be silent, April 23, 2016
Arte, Immortality, the final frontier, April 12, 2016
ARTE Future, Facing the future : Jacques Testart vs. Laurent Alexandre, February 17, 2016
Hinnovic, Nanotechnologies in health: what are the health, environmental and ethical issues, February 9, 2016
Planet Health,Nanomedicine, where do we stand, January 6, 2016
France Culture, Nanotechnologies in our future, radio program, "Continent sciences," September 21, 2015
Michèle Rivasi, The Commission has no exhaustive list of nanomaterials present in medicines authorized on European soil, 3 September 2015
Biosphere, A man half-flesh, half-machine, the technician utopia, June 20, 2015
ETIC 2015, Nanomedicine, a dream finally accessible or a high-risk technology, ICT issues and controversy analysis at Télécom ParisTech, 2015
France Inter, Transhumanism: toward an "augmented" human being?", radio program, "Le téléphone sonne," May 25, 2015
La Tête au carré, Le transhumanisme ou l'homme augmenté, radio program with Jean-Michel Besnier, philosopher, Didier Coeurnelle of the association Technoprog', Miroslav Radman, cell biologist and Sophie Coisne of the magazine La Recherche, 20 May 2015
Les Echos, After the repaired man, the augmented man?, 17 April 2015
Pascale Lintz, Analysis and ethical issues of nanotechnologies in medicine: time and discourse, systemic ethical approach: double discourse, psychoanalytical approach: complementarity of discourses between science and theology, Psychology, Université Paul Valéry – Montpellier III, 2014
Noury M, La nanosanté: perspective et enjeux sociologiques de l'application des nanotechnologies à la médecine, Thesis in sociology presented to the Faculty of Arts and Sciences of Montreal and the University of Paris Ouest – Nanterre, March 2014
van Est, Rinie et al., From BIO to NBIC convergence – From medical practice to everyday life. Written report for the Council of Europe Bioethics Committee, The Hague, Rathenau Institute, 2014
ParisTech Review, The elusive risk of nano-medicine, October 2014
ENS Paris, Conference "Can and should we improve the human?", September 11, 2014
France Culture, La mort vous va si mal, September 3, 2014
"When we are all cyborgs, it will be too late," interview with Swiss anthropologist Daniela Cerqui, Rue89, July 2014
ANSES, Assessment of the risks associated with nanomaterials – Issues and update of knowledge, Annex 4 "Ethical issues of nanotechnologies and nanomaterials", April 2014
The-glob Journal, Toward an increasingly invisible and close world, April 2014
François Ballet, Let's develop non-technological innovation in medicine, Le Monde, 17 February 2014
Jean-François Mattei and Jean-Michel Besnier, Where to draw the ethical line between "repaired man" and "augmented man," La Croix, November 18, 2013
Synthesis of the Colloquium "La nanomédecine, enjeux philosophiques", nano2e, October 2013
Thierry Magnin, Nano-biotechnologies in medicine: ethical issues, June 2013
Afssaps (now ANSM), Recommendations on the toxicological evaluation of nanoparticulate drugs, October 2011
Afssaps (now ANSM), Biological evaluation of medical devices containing nanomaterials, Scientific report, February 2011
Christian Hervé, Michèle S. Jean, Patrick A. Molinari, Marie Angèle Grimaud, Emmanuelle Laforêt, La nanomédecine : Enjeux éthiques, juridiques et normatifs, Dalloz, 2007
Ion Vezeanu, Impossibilia moralia – Nanotechnologies, communication and freedom, Arguments against human reproductive cloning, L'Harmattan, June 2007
Comité Consultatif National d'Ethique pour les Sciences de la Vie et de la Santé (CCNE): Opinion n°96 – Ethical issues raised by nanosciences, nanotechnologies and health, February 2007
Commission of the Bishops' Conferences of the European Community (COMECE), Ethical questions raised by nanomedicine, October 2006
→ English:
Any questions or comments? This information sheet compiled by AVICENN is intended to be completed and updated. Please feel free to contribute.
Our information sheets to go further
Nanomaterials and REACh (LNE, Paris)
Technical day "What recognition of available methods and laboratories to produce the required data?"
Organizers: LNE
Speakers from the following institutions: OECD, ECHA, BAuA, government agencies, industry, LNE

Global Webinar on Nanotechnology and Nanoscience (Online)
Managing the risks associated with nanomaterials (CEA, Grenoble)
Awareness-raising aimed at personnel in contact with nanomaterials during research, formulation, production, maintenance, cleaning, upkeep, etc., as well as safety coordinators or engineers, facility managers, heads of laboratories where nanoparticles are handled.
Organizers: INSTN Grenoble (CEA)
On the agenda: potential impact on health; metrology and protection; control of potential risks associated with nanomaterials; consideration of societal aspects.
This sheet was originally created in February 2019
---
Our monitoring, information and actions need you to continue !