Nanomaterials and Occupational Health – Bibliography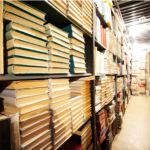 Nanomaterials and Occupational Health – Bibliography
By AVICENN Team – Last added December 2022
Public / para-public organizations
In French :
In Europe :
Elsewhere in the world
Trade unions and associations
In France
Elsewhere in the world
Publications and academic works
Industries, Professional/employer organizations, Specialist service providers
In France :
Elsewhere in the world:
Video
En french:
Elsewhere in the world:
This bibliography produced by AVICENN is intended to be completed and updated. Do not hesitate to let us know of other interesting references.
Our sheets on the subject
"Nano and Health" dialogue committee (ANSES, Maisons-Alfort)
Maisons-Alfort
Dialogue Committee
14th meeting of the "nano and health" dialogue committee
Organizer: ANSES
Website : www.anses.fr
Nanomaterials, how to identify them more efficiently? (LNE, Paris)
Technical Day
Organizer: National Metrology and Testing Laboratory (LNE)
On the agenda: identification of nanomaterials, recent technological innovations in terms of particle size characterization, areas for progress to be considered
Upcoming program
Website : www.lne.fr/…
NanoSafe conference 2023 (CEA, Grenoble)
8th International Conference on Health Issues for a Responsible Approach to Nanomaterials
June 5-9, 2023
Organizer: Commissariat for Atomic Energy and Alternative Energies (CEA)
Website : www.cea.fr/cea-tech/pns/nanosafe/…
Sheet initially created in October 2013
---
Our watch, our information and our actions need you to last!