Nanos and Occupational Health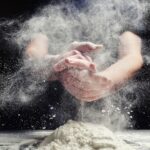 Nanos and Occupational Health
By AVICENN Team – Last Modified December 2022
Many employees are likely to be exposed to nanoparticles and manufactured nanomaterials, and this in practically all sectors.
The workplaces concerned can be research and development laboratories, start-ups resulting from this research, large companies or a whole series of small and medium-sized companies, up to craftsmen and distributors, who know a flow of raw materials, semi-finished products and finished products.
This file explores various issues related to the exposure of workers to nanos, the legal framework for nanos in the workplace and avenues for improvement for better risk assessment and worker protection.
A question, a remark ? This sheet produced by AVICENN is intended to be supplemented and updated. Please feel free to contribute.
"Nano and Health" dialogue committee (ANSES, Maisons-Alfort)
Maisons-Alfort
Dialogue Committee
14th meeting of the "nano and health" dialogue committee
Organizer: ANSES
Website : www.anses.fr
Nanomaterials, how to identify them more efficiently? (LNE, Paris)
Technical Day
Organizer: National Metrology and Testing Laboratory (LNE)
On the agenda: identification of nanomaterials, recent technological innovations in terms of particle size characterization, areas for progress to be considered
Upcoming program
Website : www.lne.fr/…
NanoSafe conference 2023 (CEA, Grenoble)
8th International Conference on Health Issues for a Responsible Approach to Nanomaterials
June 5-9, 2023
Organizer: Commissariat for Atomic Energy and Alternative Energies (CEA)
Website : www.cea.fr/cea-tech/pns/nanosafe/…
Our watch, our information and our actions need you to last!