Nanos and Occupational Health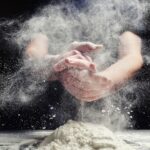 Nanos and Occupational Health
By the AVICENN team – Last modification December 2022
Many employees are likely to be exposed to nanoparticles and manufactured nanomaterials in virtually all sectors.
The workplaces concerned can be research and development laboratories, start-ups resulting from this research, large companies or a whole series of small and medium-sized companies, as well as craftsmen and distributors, who have a flow of raw materials, semi-finished products and finished products.
This dossier explores various issues related to the exposure of workers to nanos, the legal framework of nanos in the workplace and avenues of improvement for a better risk assessment and protection of workers.
A question, a comment? This sheet realized by AVICENN is intended to be completed and updated. Please feel free to contribute.
How the world deals with Materials on the Nanoscale – Responsible Use and Challenges (OECD-BMUV, Berlin)
International Conference from June 22 to 23, 2023
Organizers: OECD, German Federal Ministry for the Environment, Nature Conservation, Nuclear Safety and Consumer Protection(BMUV)
Website: https: //www.bmuv.de/…
São Paulo School of Advanced Science on Nanotechnology, Agriculture & Environment (SPSAS NanoAgri&Enviro, São Paulo)
From July 3 to 15, 2023 in São Paulo
Organizer: FABESP
Application from November 18 to February 05. Registration fees and travel expenses are covered.
Speakers: see the complete program here.
Our monitoring, information and actions need you to continue !