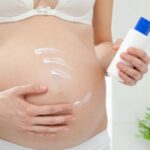 Nanos and health
In many fields(cosmetics, food, textiles, construction, medicine, etc.), manufactured nanomaterials are increasingly used for their specific properties (anti-bacterial properties, modification of appearance, color, texture, etc.). However, these same properties for which they are researched can lead to undesirable effects on health, for which there are still many uncertainties… and concerns: due to their increased reactivity, nanomaterials are indeed likely to cause toxicity and potentially stronger inflammatory effects than "conventional" materials of the same chemical nature.

The studies carried out so far are mainly in vitro, and the in vivo studies are mainly in animals, with toxic effects on the heart, liver, spleen, stomach and kidneys.
The results are not all necessarily generalizable to humans but still provide valuable information on the potential for adverse health effects.
According to a scientific paper published in 2021, the nanoparticles with the greatest risk to human health would be nano-TiO2 (titanium dioxide), silver nanoparticles, silicon dioxide (silica) and carbon nanotubes.
A comment, a question? This file realized by AVICENN is meant to be completed and updated. Please feel free to contribute.
How the world deals with Materials on the Nanoscale – Responsible Use and Challenges (OECD-BMUV, Berlin)
International Conference from June 22 to 23, 2023
Organizers: OECD, German Federal Ministry for the Environment, Nature Conservation, Nuclear Safety and Consumer Protection(BMUV)
Website: https: //www.bmuv.de/…
São Paulo School of Advanced Science on Nanotechnology, Agriculture & Environment (SPSAS NanoAgri&Enviro, São Paulo)
From July 3 to 15, 2023 in São Paulo
Organizer: FABESP
Application from November 18 to February 05. Registration fees and travel expenses are covered.
Speakers: see the complete program here.
This sheet was originally created in February 2019
Our monitoring, information and actions need you to continue !