Will the new European ban on microplastics lead industries to shift to nanoplastics?
Today, the European Commission's restriction on manufactured microplastics comes into effect, three weeks after its adoption. This significant development in environmental health is, however, clouded by a substantial loophole: in practice, nanoplastics will not be covered… for the time being.
Nearly 500,000 fewer tonnes of microplastics over the next 20 years
The European regulation restricting intentionally added microplastics was adopted by the European Commission on September 25. The twenty-day deadline for its effective implementation has now expired, and the restriction is on its way, potentially reducing the amount of microplastics by around 500,000 tonnes over the next twenty years.
The microplastics concerned are those voluntarily introduced by industrialists into various products, such as cosmetics, detergents, paints, medicines, fertilizers, etc. (This does not include microplastic particles resulting from the degradation of plastics found in packaging, textiles, waste, etc.).
In addition to marketing bans, the new European regulation also include information and labeling requirements for these materials.
Approval from NGOs… except regarding deadlines and nanoplastics
The adoption of this text is a relief for the NGOs that have been advocating for the restriction on unnecessary plastics since 2017 (like Surfrider Europe, ClientEarth, the European Environmental Bureau (EEB) grouped within Rethink Plastic Alliance). However, as they feared based on the preparatory texts, the final result contains significant shortcomings already highlighted by AVICENN, making this restriction far less ambitious than initially expected.
Very generous implementation timelines
Despite warnings from NGOs, the deadlines set for banning micro-plastics in sports fields and cosmetics (eight and twelve years respectively) raise questions. They are considerably higher than those proposed by the SEAC (Socio-Economic Assessment Committee) in 2020, and reflect a complacency on the part of the authorities that is hard to understand given the futility of some of the applications envisaged (such as plastic glitter in cosmetics when fully biodegradable alternatives exist).
In the absence of strong political will, the NGO group Rethink Plastic Alliance stresses the need for industry commitment to ensure effective implementation: "We urge all companies that add microplastics to their products, especially those that are exempt from the restriction or have benefited from longer transition periods, to start using safe, microplastic-free alternatives immediately."
Nanoplastics "temporarily" unaffected… until when?
One of significant drawbacks of this text is the provision that allows nanoplastics to escape, until further notice, from this restriction. This exemption applies to plastics smaller than 100 nm in all dimensions1 (and 0.3 µm in length). Not initially present in the European Chemicals Agency's (ECHA) initial proposal, it was introduced during the process under pressure from industrial interests.
The Commission justifies this exemption by citing the lack of adequate tools to detect, quantify and identify these nanoparticles. However, the details regarding the lifting of this exemption remain unclear, potentially prompting companies, deprived of the option to use microplastics, to turn to nanoplastics, thereby hampering the elimination efforts targeted by the restriction.
Goodbye microplastics, hello nanoplastics?
As soon as the text was adopted at the end of September, AVICENN expressed its concern on the European Commission's Linkedin account: how can we avoid a regrettable phenomenon of substitution of banned microplastics by potentially more hazardous nanoplastics? When will this exemption be lifted to avoid a "rebound effect"?
It is crucial that the Commission clarifies this timeline because, as highlighted by experts from the University of West England in a report submitted to the Commission earlier this year, the health and environmental risks are even greater at the nanoscale, and the exemption of nanoplastics constitutes a "gaping hole" in the regulations.
Recent progress has been made in nanoplastics detection2 See our dedicated fact sheet on this subject, but this is likely to be slowed down in the absence of regulatory requirements. The considerable progress made in recent years in the metrology of metallic nanoparticles (such as titanium dioxide and nanosilver nanoparticles) would likely have been much more limited without the strong impetus of European regulations imposed "nano" labelling on cosmetics, biocides and foodstuffs in 2013 and 2014, even though these methods were not fully developed at the time.
This missed opportunity to advance science and knowledge is not, however, irreversible. We urgently need to get to address this issue , which will require the combined efforts of public authorities, companies and laboratories… under the watchful eye of health and environmental protection associations and AVICENN.
On a related note, NanoMesure France will host a webinar on October 20th, focusing on the potential of Raman spectroscopy for characterizing titanium dioxide nanoparticles and micro- and nanoplastics.
To be followed …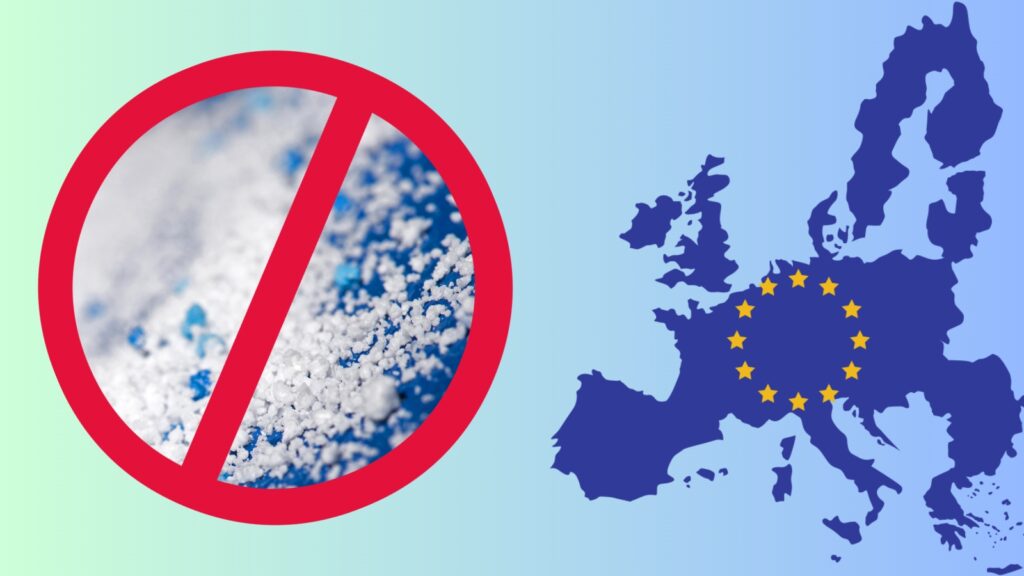 Nanomaterials and REACh (LNE, Paris)
Technical day "What recognition of available methods and laboratories to produce the required data?"
Organizers: LNE
Speakers from the following institutions: OECD, ECHA, BAuA, government agencies, industry, LNE
Nanoparticles in everyday products (ATC, Paris)
This module is part of the training program "Interactions between toxic chemicals and the human organism", open to anyone with a basic scientific education (bachelor's degree or professional experience).
Organizers: Association Toxicologie Chimie(ATC)
Speaker : Nicole PROUST, Research Engineer, CNRS Honorary Research Director, Specialist in Nanotechnologies, Arsenic, Electromagnetic Waves, Palaiseau, France
Characterizing and preventing risks related to manufactured nanomaterials and ultrafine particles (INRS, Vandœuvre-Lès-Nancy)
Training intended for occupational physicians, occupational risk prevention specialists (IPRP), company prevention specialists, prevention department staff from Carsat, Cramif and CGSS, institutional prevention specialists (Dreets, Dreal, MSA…).
Organizer: French National institute of research and security (INRS)
October 7 to 11, 2024
Notes & références