Nanomaterials and cosmetics – Bibliography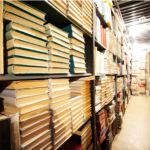 Nanomaterials and cosmetics – Bibliography
By AVICENN team – Latest addition March 2023
Search
In French :
Evaluating and anticipating the risks associated with nanoparticulate UV filters used in sunscreens: a life cycle oriented study, thesis by Riccardo Catalano, June 2020 (abstract in French, thesis in English)
Doc' en clip – the risk associated with nanoparticles in sunscreens (video), Riccardo Catalano, Aix-Marseille Université, October 14, 2019
Titanium dioxide nanoparticles, their place in the cosmetics industry and its dangers, Laura Daragnes, Thesis for the State Diploma of Doctor of Pharmacy, under the direction of Isabelle Bestel, University of Bordeaux, September 2018
Sunscreen, nanoparticles and frontal alopecia, Synchrotron sun, press release, February 2018 (see also academic article: Postmenopausal fibrosing frontal alopecia: a lichenoid reaction to titanium dioxide nanoparticles in hair follicles?, Gary C et al., Annals of Dermatology and Venereology, 144 (12), S206, 2017)
Quand les cosmétiques se nanodispersent, Fabrice Pirot, university lecturer, industrial galenic pharmacy laboratory, EA 4169, March 2017
"Nanos in cosmetics: benefit or risk?", in Faut-il avoir peur des nanos? Francelyne Marano, Buchet Chastel, April 2016
Is the skin really impervious to nanoparticles, Vinches L and Halle S, Bulletin de veille scientifique, No. 27, ANSES, September 2015.
Use of titanium dioxide nanoparticles in cosmetic emulsions. Impact on human health and the environmentRossano M., Thesis, Université du Havre, Speciality: Physico-Chemistry of colloids, 2014
What precautions need to be taken when producing and selling cosmetics incorporating nanoparticles?Caroline Fontaine, in Georges A. Legault, Louise Bernier, Charles-Étienne Daniel, Caroline Fontaine, Nanotechnologies and the precautionary principle. Strengths and limits of the appeal to principlePresses de l'Université Laval, p. 145-166, 2012
In English:
Influence of TiO2 nanocomposite UV filter surface chemistry and their interactions with organic UV filters on uptake and toxicity toward cultured fish gill cells, Martin N et al, Ecotoxicology and Environmental Safety, 243, 113984, September 2022
Safety Assessment of Nanomaterials in Cosmetics: Focus on Dermal and Hair Dyes Products, Cosmetics, Coimbra SC et al, 9, 83, 2022
Transport of nanoparticulate TiO2 UV-filters through a saturated sand column at environmentally relevant concentrations, Motellier D et al, Science of the Total Environment, 811, 152408, March 2022
Correlation of AFM/SEM/EDS Images to Discriminate Several Nanoparticle Populations Mixed in Cosmetics, Delvallée A et al, Cambridge University Press, May 2021
Induction of Oxidative DNA Damage and Epithelial Mesenchymal Transitions in Small Airway Epithelial Cells Exposed to Cosmetic Aerosols, Pearce KM et al, Toxicological Sciences, 177(1): 248-262, September 2020
Titanium Dioxide Nanoparticles in Food and Personal Care Products-What Do We Know about Their Safety, Joanna Musial et al, Nanomaterials, June 2020
Advances and controversies in studying sunscreen delivery and toxicity, Miko Yamada, Yousuf Mohammed, Tarl W Prow, Advanced Drug Delivery Reviews, February 19, 2020
Fueling a Hot Debate on the Application of TiO2 Nanoparticles in Sunscreen, Sharma S et al, Materials, July 2019
NanoTiO2 Sunscreen Does Not Prevent Systemic Oxidative Stress Caused by UV Radiation and a Minor Amount of NanoTiO2 is Absorbed in Humans, Pelclova D et al, Nanomaterials, 9(6), 888, 2019
Principles for the safety evaluation of cosmetic powders, Steiling W et al, Toxicology Letters, 297: 8-18, November 2018
Eager to dye your hair with 'nontoxic' graphene nanoparticles? Not so fast !, Andrew Maynard, The Conversation, March 20, 2018
Titanium dioxide nanoparticles in sunscreen: properties, current regulation, and potential effects on human and environmental wellbeing, Yu K, Journal of Student Science and Technology, 10(1), 2017
Titanium Dioxide in Sunscreen, Trivedi M & Murase J, in Application of Titanium Dioxide, Edited by Magdalena Janus, InTech, July 2017 (open access)
Allergic responses induced by the immunomodulatory effects of nanomaterials upon skin exposure, Yoshioka Y et al., Front. Immunol., 8:169, February 2017
Proving nanoparticles in sunscreen products, Fraunhofer Institute for Interfacial Engineering and Biotechnology, August 3, 2015
Nanoparticles skin absorption: New aspects for a safety profile evaluation, Regulatory Toxicology and Pharmacology, 2015
Review on nanoparticles used in cosmetics and dermal products, Patwekar S et al, WJPPS, 3(8): 1407-1421, 2014
Sunscreens as a Source of Hydrogen Peroxide Production in Coastal Waters, About. Sci. Technol., 48(16) : 9037-9042, 2014
Particle Flow Analysis: Exploring Potential Use Phase Emissions of Titanium Dioxide Nanoparticles from Sunscreen, Paint, and Cement, Arvidsson R et al, Journal of Industrial Ecology, 16(3) : 343-351, 2012
Ryu, Young Cheol et al. "Effect of substrate on the phase transformation of TiO2 in pearlescent pigment." Journal of Industrial and Engineering Chemistry 14 (2008): 213-218.
Public or para-public organizations
In French :
Update of the information note on the definition of nanomaterials in cosmetics, DGCCRF, February 28, 2023
2021 controls on regulated substances in cosmetics: too many anomalies, DGCCRF, 14 December 2022
Methodological note on the analysis of nanoparticles and the characterization of nanomaterials in consumer products, Common Laboratory Service (CLS), December 2, 2022
Nanomaterials and cosmetics: regulatory requirements, exposure assessment, characterization methods, Laboratoire national de métrologie et d'essais (LNE), September 29, 2022
Report on the use of nanomaterials in cosmetic products and the revision of the Cosmetics Regulation with regard to nanomaterials, European Commission, July 2021
Information note for the application of the definition of nanomaterials in the framework of the regulation (EC) n°1223/2009 on cosmetic products, DGCCRF & ANSM, July 5, 2021
Nanomaterials in cosmetic products: the DGCCRF takes stock, DGCCRF, 22 February 2021
Organisation of the health safety of cosmetic and tattoo products: state of play and desirable developments, IGAS, April 2020
CSAS guidance on the safety assessment of nanomaterials in cosmetic products, Scientific Committee on Consumer Safety (SCCS / CSAS), October 2019
Composition of cosmetics: the requirement of clear information for consumers, DGCCRF, October 15, 2019
Nanomaterials and cosmetics: take stock, Webinar, LNE, December 6, 2018
Technical day – Nanomaterials and cosmetics, LNE, March 29, 2018
Catalog of nanomaterials used in cosmetic products placed on the market, European Commission, June 2017
User manual for the notification of cosmetic products containing nanomaterials, Cosmetic Products Notification Portal (CPNP), date ?
Sunscreen products with titanium dioxide nanoparticles Health risks?Scientific Committee on Consumer Safety (SCCS), 2014
European labelling for nanomaterials: cosmetic products, Swiss Federal Office of Public Health, June 2013
Titanium dioxide and zinc oxide nanoparticles in cosmetic products: State of knowledge on skin penetration, genotoxicity and carcinogenesis – Information point, AFSSAPS, June 14, 2011
Cosmetic products and "nanotechnology", European Commission, DG Health and Consumers, 2010
Verbatim of the Orléans meeting, CNDP nano, October 27, 2009
Nanoprocesses and cosmetics, CNAM Nanoforum, December 6, 2007
In English:
Consumer associations and other non-governmental organizations
In French :
In English:
Industries or industry federations, nanomaterial manufacturers and/or cosmetics brands or labels
In French :
Nano or not Nano?Cosmed, May 2022
NANOMATERIALS: Cosmed untangles the truth from the false, Cosmed (association of SMEs in the cosmetics industry), February 2021
Nanomaterials, FEBEA, June 28, 2019
Toothpaste and titanium dioxide – 5 questions to Anne Dux, FEBEA, March 29, 2019
Titanium dioxide in organic cosmetics, Cosmebio, March 12, 2019
Nanomaterials: How can you better characterize your cosmetic raw materials and finished products?Cosmed, February 28, 2019
Nanoparticles in cosmetics: should we beware?Officinea, March 9, 2017
Nanomaterials, L'Oréal, June 2014
Guide de bonnes pratiques – Prévention des risques liés à la mise en oeuvre des nanomatériaux, FEBEA (available only to FEBEA members), July 2012
In English:
Dermatologists / Pharmacists
In French :
In English:
Media
In French :
In English:
This bibliography realized by AVICENN is intended to be completed and updated. Do not hesitate to inform us of other interesting references.
Initially created in September 2014
Our monitoring, information and actions need you to continue !