Regulating nanos in medical devices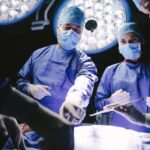 + Info sheets
News
Agenda
Regulating nanos in medical devices
By the AVICENN team – Last modification April 2022
At the European level
In Europe, nanos in medical devices are regulated by Regulation (EU) 2017/745 of the European Parliament and Council of 5 April 2017.
The definition of the term "nanomaterial" is close to that of the European definition "recommendation" of 2011. According to "Rule 19", "All devices that incorporate or are made of a nanomaterial fall under:
Class III if they have a medium or high internal exposure potential,
Class IIb if they have a low potential for internal exposure, and
Class IIa if they have negligible internal exposure potential.
It is unclear how the exposure potentials are evaluated…
– In French :
– In English:
In France
An ANSM report (published after 2017)1Nanomaterials in Medicines and Medical Device, ANSM, undated, it was written after 2017 recommends:
to bring evolutions to the standardization and regulation for a better identification and evaluation of nanomedicines and medical devices
to make changes to the R-nano register (converging with the demands of the precautionary and prevention actors)
increased involvement of ANSM on the subject
etc.
In the United States
In the United States, the Food & Drug Administration (FDA) recommendations are published in the following document: Drug Products, Including Biological Products, that Contain Nanomaterials – Guidance for Industry, April 2022
Any questions or comments? This information sheet compiled by AVICENN is intended to be completed and updated. Please feel free to contribute.
Our information sheets to go further
Nanomaterials and REACh (LNE, Paris)
Technical day "What recognition of available methods and laboratories to produce the required data?"
Organizers: LNE
Speakers from the following institutions: OECD, ECHA, BAuA, government agencies, industry, LNE
Nanoparticles in everyday products (ATC, Paris)
This module is part of the training program "Interactions between toxic chemicals and the human organism", open to anyone with a basic scientific education (bachelor's degree or professional experience).
Organizers: Association Toxicologie Chimie(ATC)
Speaker : Nicole PROUST, Research Engineer, CNRS Honorary Research Director, Specialist in Nanotechnologies, Arsenic, Electromagnetic Waves, Palaiseau, France
Characterizing and preventing risks related to manufactured nanomaterials and ultrafine particles (INRS, Vandœuvre-Lès-Nancy)
Training intended for occupational physicians, occupational risk prevention specialists (IPRP), company prevention specialists, prevention department staff from Carsat, Cramif and CGSS, institutional prevention specialists (Dreets, Dreal, MSA…).
Organizer: French National institute of research and security (INRS)
October 7 to 11, 2024
This sheet was originally created in February 2019
Notes & références
Our monitoring, information and actions need you to continue !