Environmental risks of nanomaterials – Bibliography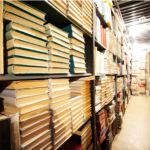 Environmental risks of nanomaterials – Bibliography
By the AVICENN team – Last added June 2022
Search
In French :
In English:
NB: NanoEHS, the database listing scientific publications on nanotechnology risks, maintained by the International Council on Nanotechnology (ICON) does not seem to be working anymore (2016)
Public or para-public organizations
National Nanotechnology Initiative (USA), NanoEHS Webinar – What We Know about NanoEHS: Environment, April 2021
Non-governmental organizations
Other
This bibliography realized by AVICENN is intended to be completed and updated. Do not hesitate to inform us of other interesting references.
NanoSafe conference 2023 (CEA, Grenoble)
How the world deals with Materials on the Nanoscale – Responsible Use and Challenges (OECD-BMUV, Berlin)
International Conference from June 22 to 23, 2023
Organizers: OECD, German Federal Ministry for the Environment, Nature Conservation, Nuclear Safety and Consumer Protection(BMUV)
Website: https: //www.bmuv.de/…
São Paulo School of Advanced Science on Nanotechnology, Agriculture & Environment (SPSAS NanoAgri&Enviro, São Paulo)
From July 3 to 15, 2023 in São Paulo
Organizer: FABESP
Application from November 18 to February 05. Registration fees and travel expenses are covered.
Speakers: see the complete program here.
File initially created in June 2013
Our monitoring, information and actions need you to continue !