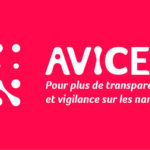 Because of the health and environmental risks associated with nanomaterials, there is an urgent need for action, as large quantities of nanomaterials are released into the environment and mixed with the several hundred thousand synthetic chemicals already present.
To avoid repeating the mistakes of the past, it is necessary to ensure:
A better knowledge of the nature and volume of nanomaterials placed on the market (via the improvement of the r-nano register in France and the registration of nanomaterials at the European level),
research efforts on the risks of nanomaterials (with a financial contribution from companies that produce and use nanomaterials),
information and training activities (for health professionals as well as public and private decision-makers),
and concrete measures of prevention and precaution: mandatory evaluations of nanomaterials before their commercialization; authorization of only certain nanomaterials for the specific and essential uses for which the benefit/risk balance proves favorable.
Action 13 of the National Health and Environment Plan (PNSE 4) published in 2021 is in line with this, but there is much to do with little time and money.
Everyone has a role to play: residents, consumers, researchers, associations, unions, public authorities, companies, media, etc. AVICENN does its part…
Our demands – general documents
the open letter that AVICENN sent mid-March 2023 to the European Commission, co-signed by 16 other NGOs, about our product tests and the need to inform and protect citizens from the risks related to nanomaterials
the 3 sets of demands for more knowledge, transparency and vigilance, listed at the end of our report Survey of nanos in everyday products published in December 2022
the 20 proposals from civil society concerning the reduction of exposure to nanomaterials compiled in June 2019 by AVICENN as part of the preparation of the 4th national health and environment plan (PNSE 4)
fshorter and easier to read, our mini-comics drawn by Géraldine Grammon, published in 2017
our eleven proposals compiled between 2015 and 2017 by AVICENN, in partnership with its associate and other civil society members as well as members of risk assessment and management bodies within the framework of the nanomaterials labeling/restriction working groups led by the Ministry of the Environment
the open letter we sent to the government in July 2017, along with CIEL, FNE, ORGECO 54, APE, WECF, C2DS and CIEAS.
our book "Nanomateriaux et risques pour la santé et l'environnement – Soyons vigilants !" published in 2016.
Our demands – documents on more specific issues
NanoSafe conference 2023 (CEA, Grenoble)
How the world deals with Materials on the Nanoscale – Responsible Use and Challenges (OECD-BMUV, Berlin)
International Conference from June 22 to 23, 2023
Organizers: OECD, German Federal Ministry for the Environment, Nature Conservation, Nuclear Safety and Consumer Protection(BMUV)
Website: https: //www.bmuv.de/…
São Paulo School of Advanced Science on Nanotechnology, Agriculture & Environment (SPSAS NanoAgri&Enviro, São Paulo)
From July 3 to 15, 2023 in São Paulo
Organizer: FABESP
Application from November 18 to February 05. Registration fees and travel expenses are covered.
Speakers: see the complete program here.
Our monitoring, information and actions need you to continue !