Check out our book on the health and environmental risks of nanotechnology!
Nanomaterials have become pervasive in our daily lives. How can they be identified and what are their risks?
Manufacturers now incorporate nanomaterials in many products, including salt, ready meals, toothpaste, sunscreen, tires, household appliances, paint, fertilizers and pesticides, etc. However, their health and environmental impacts are still insufficiently known and very worrying harmful effects have already been demonstrated, notably in laboratories on plant, animal and human cells. Their large-scale dissemination is problematic. However, no real restriction is currently implemented by public authorities, who even encourage manufacturers to accelerate their marketing through substantial funding. There is no reliable traceability or labeling: it is impossible to identify the vast majority of marketed products containing nanomaterials.
For consumers, public authorities, actors involved in health and environmental issues, and companies that manufacture products using external suppliers, there is an urgent need for information and vigilance!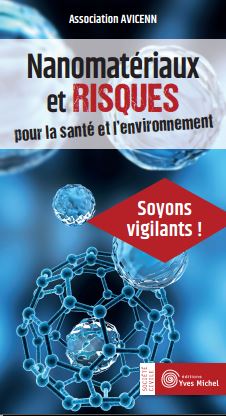 Notre veille, nos informations et nos actions ont besoin de vous pour durer !