Nanomaterials and agriculture – Bibliography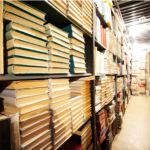 By the AVICENN team – Last added July 2022
Public or para-public organizations
France
European Institutions
International Institutions
Elsewhere in the world
Non-governmental organizations
In French:
In English:
Media
In French :
In English:
Research (selection of synthetic articles and literature reviews)
In French:
In English:
This form realized by AVICENN is intended to be completed and updated
Other sheets to deepen your knowledge
NanoSafe conference 2023 (CEA, Grenoble)
How the world deals with Materials on the Nanoscale – Responsible Use and Challenges (OECD-BMUV, Berlin)
International Conference from June 22 to 23, 2023
Organizers: OECD, German Federal Ministry for the Environment, Nature Conservation, Nuclear Safety and Consumer Protection(BMUV)
Website: https: //www.bmuv.de/…
São Paulo School of Advanced Science on Nanotechnology, Agriculture & Environment (SPSAS NanoAgri&Enviro, São Paulo)
From July 3 to 15, 2023 in São Paulo
Organizer: FABESP
Application from November 18 to February 05. Registration fees and travel expenses are covered.
Speakers: see the complete program here.
This brief was originally posted online in July 2017, and is a summary of a more comprehensive brief.
Our monitoring, information and actions need you to continue !