Nanomatériaux et agriculture – Bibliographie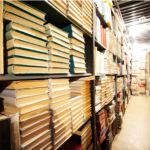 Par l'équipe AVICENN – Dernier ajout juillet 2022
Organisations publiques ou para-publiques
France
Institutions européennes
Institutions Internationales
Ailleurs dans le monde
Organisations non gouvernementales
En français:
En anglais :
Médias
En français :
En anglais:
Recherche (sélection d'articles synthétiques et revues de la littérature)
En francais:
En anglais :
Cette fiche réalisée par AVICENN a vocation à être complétée et mise à jour
D'autres fiches pour approfondir


Future-proof Approaches for Risk Governance – Lessons Learned from Nanomaterials (NANORIGO, RiskGONE & Gov4Nano, en ligne)
Conférence
Sujet : « future challenges in risk governance of nano- & advanced materials. This includes safe- and sustainable by design (SSbD) and harmonisation and standardisation »
Organisateurs : NANORIGO, RiskGONE et Gov4Nano, en collaboration avec le « Working Party on Manufactured Nanomaterials » de l'OCDE
Site internet : www.eventbrite.com/…
NanoSafe conference 2023 (CEA, Grenoble)
8ème conférence internationale sur les questions sanitaires pour une approche responsable des nanomatériaux
Du 5 au 9 juin 2023
Organisateur : Commissariat à l'énergie atomique et aux énergies alternatives (CEA)
Site internet : www.cea.fr/cea-tech/pns/nanosafe/…  
Ce dossier a été initialement mis en ligne en juillet 2017, et constitue une synthèse d'un dossier plus complet.
Notre veille, nos informations et nos actions ont besoin de vous pour durer !