Nanos in medicines and health products: recommendations for better regulation
The Scientific Council of the French National Agency for the Safety of Medicines and Health Products (ANSM) has just published an analysis of the gaps in the surveillance of nanos in health products, with concrete recommendations.
Need for better supervision
The ANSM Scientific Council is the body that ensures that the ANSM's scientific strategy on the efficacy and safety of health products is consistent with current scientific knowledge. In an article published in the journal Frontiers in Public Health, the Scientific Council assesses the regulatory and scientific framework that governs the marketing and monitoring of these products. It makes sound recommendations and calls on health and research agencies to intensify their efforts to ensure the safety of health products containing nanos, and to promote health democracy.
AVICENN has summarized below some of the proposed courses of action covering:
drugs designed on a nanometric scale to deliver the active substance in a targeted manner ("nanomedicines"),
medical products containing nanoparticles that have no direct therapeutic function (e.g., titanium dioxide used as a colorant and opacifier in tablets).
1 – Harmonize and develop solid methods for assessing and managing nano risks
Much remains to be done to ensure the safety and effectiveness of monitoring nanomaterials in health products. The authors recommend, as a first step, to develop and standardize adapted methods of characterization of nanos and to define regulatory standards that establish the requirements in terms of quality and safety.
As conventional toxicological approaches are not sufficient to assess nano risks, existing methods must be improved. The nano size may involve specific genotoxic, carcinogenic and immunotoxic mechanisms that need to be modeled.
There are also still too many gaps in our knowledge about the release of nanomaterials contained in medical devices and their risks to human health and the environment. To strengthen surveillance, the authors therefore recommend that the "roles of pharmacovigilance and pharmacoepidemiology studies as well as tools (such as registers and their access) to better detect potential delayed effects of health products containing nanomaterials at a distancebe precisely defined".
2 – Re-evaluate the benefit/risk ratio
Concerning nanoparticles of titanium dioxide, silica or iron oxide, commonly used in tablets for their opacifying, coloring or UV protection properties, the scientific council considers that "the interest of nanoscale excipients used in various drugs in terms of stability, light resistance and patient adherence (color and physical appearance of the administered forms) must be analyzed considering the potential risks and uncertainties related to the nanoscale".
And more globally, especially for "nanomedicines":
"Nanodrug-related adverse events such as pseudo-allergies (or CARPA syndromes) and immunotoxic effects are the main ones that have been reported previously with nanodrugs. Comparison of the side effects of drugs formulated with and without nanoparticles showed the induction of pseudo-allergic responses associated with NMs. (…) These potential risks must therefore be taken into account when establishing the benefit-risk ratio."
3 – Promoting health democracy
In its opinion, the scientific council insists on the importance of taking into account societal and democratic issues in the management of risks and benefits associated with nanos. "Including all stakeholders, such as patient groups and non-governmental organizations " in the governance of nanos in health products and improving knowledge about nanos and their potential risks, would provide valuable contributions to the public debate.
The authors mention the results of a European Chemicals Agency (ECHA) investigation conducted in 2020 which showed that 87% of respondents believe they should know when a product contains nanos. The analysis of the scientific council is in line with AVICENN's demands for transparency: gaining the trust of the general public towards nanos in products also means improving traceability, transparency, and knowledge related to the applications and risks of nanos.
Among the possible actions, the scientific council proposes, among others, to raise the issue of declaration and mandatory labeling with the European Commission. Today, nanos in medicines and health products are not subject to any labeling requirements (as is the case for cosmetics, food and biocides).
4 – Better management of environmental risks
It is also essential to better understand the fate and behavior of nanomaterials present in health products when released in the environment (their bioavailability, bioaccumulation, biodegradation, etc.).
Health agencies and research laboratories must work towards addressing all these gaps in surveillance by supporting new studies financially.
To be continued…
AVICENN has asked the authors of this opinion and ANSM to be informed of the possible repercussions of this publication, which we will be able to relay on veillenanos.fr.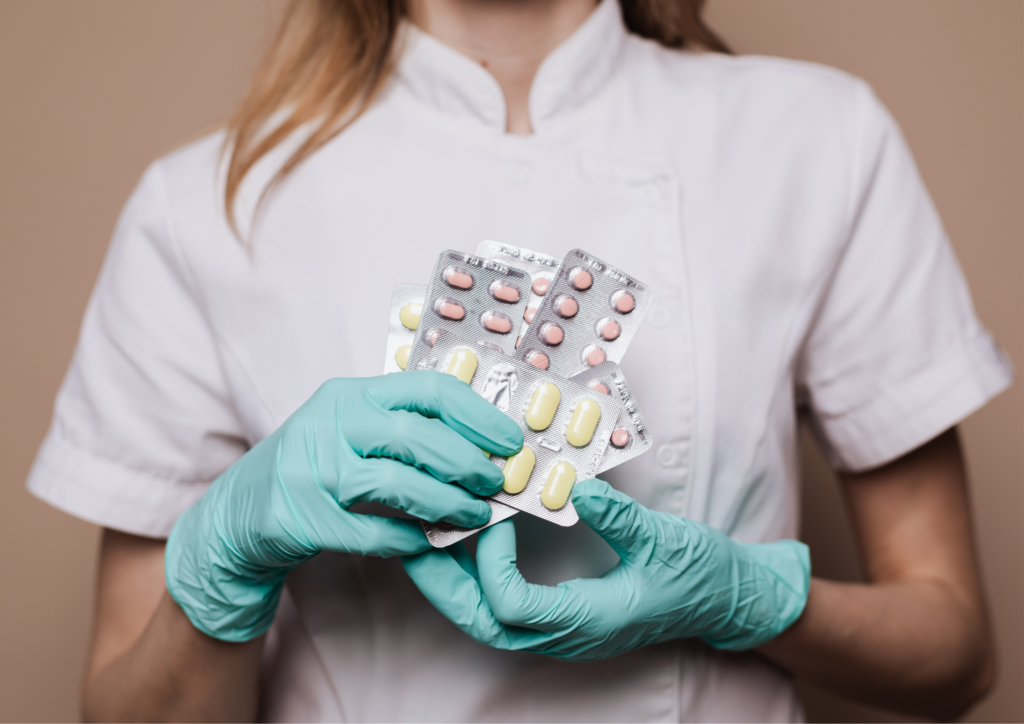 Nanomaterials and REACh (LNE, Paris)
Technical day "What recognition of available methods and laboratories to produce the required data?"
Organizers: LNE
Speakers from the following institutions: OECD, ECHA, BAuA, government agencies, industry, LNE
Nanoparticles in everyday products (ATC, Paris)
This module is part of the training program "Interactions between toxic chemicals and the human organism", open to anyone with a basic scientific education (bachelor's degree or professional experience).
Organizers: Association Toxicologie Chimie(ATC)
Speaker : Nicole PROUST, Research Engineer, CNRS Honorary Research Director, Specialist in Nanotechnologies, Arsenic, Electromagnetic Waves, Palaiseau, France
Characterizing and preventing risks related to manufactured nanomaterials and ultrafine particles (INRS, Vandœuvre-Lès-Nancy)
Training intended for occupational physicians, occupational risk prevention specialists (IPRP), company prevention specialists, prevention department staff from Carsat, Cramif and CGSS, institutional prevention specialists (Dreets, Dreal, MSA…).
Organizer: French National institute of research and security (INRS)
October 7 to 11, 2024