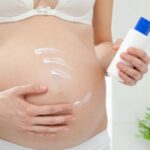 Nanos and health
In many areas (or a previous cosmetic accident repair?, diet, textile, BTP, medicine, ...), manufactured nanomaterials are increasingly used for their specific properties (anti-bacterial properties, modification of appearance, color, texture, etc.). However, these same properties for which they are sought can lead to adverse health effects, for which many uncertainties remain... and concerns: due to their increased reactivity, nanomaterials are in fact likely to cause toxicity and harmful effects. potentially stronger than "conventional" materials of the same chemical nature.

The studies carried out so far are mainly vitro, and the studies in vivo are mainly in animals, with toxic effects demonstrated in the heart, liver, spleen, stomach and kidneys in particular.
The results are not all necessarily generalizable to humans but still provide valuable information on the potential for adverse health effects.
according to a scientific article published in 2021, the nanoparticles presenting the greatest risk to human health would be the nano-TiO2 (titanium dioxide), silver nanoparticles, silicon dioxide (silica) and carbon nanotubes.
A remark, a question? This file produced by AVICENN is intended to be completed and updated. Please feel free to contribute.
The next nano appointments
"Nano and Health" dialogue committee (ANSES, Maisons-Alfort)
Maisons-Alfort
Dialogue Committee
14th meeting of the "nano and health" dialogue committee
Organizer: ANSES
Website : www.anses.fr
Nanomaterials, how to identify them more efficiently? (LNE, Paris)
Technical Day
Organizer: National Metrology and Testing Laboratory (LNE)
On the agenda: identification of nanomaterials, recent technological innovations in terms of particle size characterization, areas for progress to be considered
Upcoming program
Website : www.lne.fr/…
NanoSafe conference 2023 (CEA, Grenoble)
8th International Conference on Health Issues for a Responsible Approach to Nanomaterials
June 5-9, 2023
Organizer: Commissariat for Atomic Energy and Alternative Energies (CEA)
Website : www.cea.fr/cea-tech/pns/nanosafe/…
This listing was originally created in February 2019
Our watch, our information and our actions need you to last!